This text is a teaser for the full article released in the Showcase 2022 issue of Aerospace Testing International, covering the full service spectrum of Testia to support during the post-Covid aerospace ramp-up.
Nowadays, many speak of an expected "post-Covid aerospace ramp-up" – but actually this ramp-up is already happening, right in the midst of the pandemic: People want to finally travel again, with domestic flights on the rise for months and international flights to follow; many start-up airlines are preparing themselves to enter into business and will generate new stimuli for the market.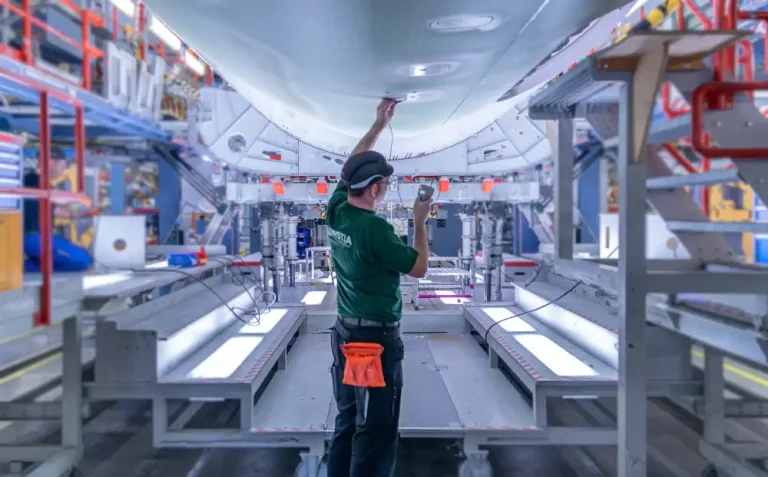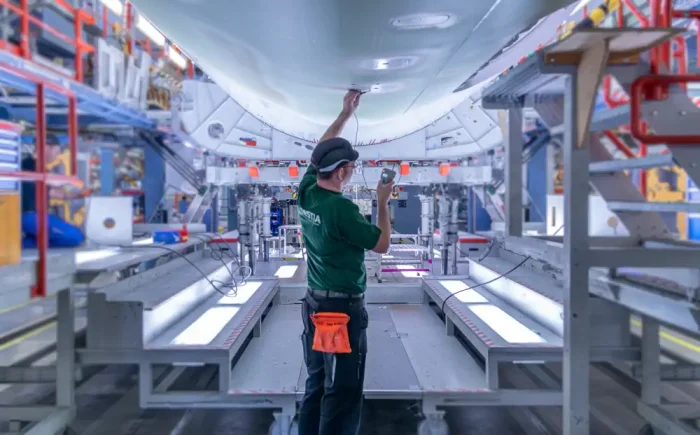 Of course, the current level of commercial air travel is still below the pre-Covid situation, while on top of that, completely new customers' demands as well as operational necessities have arisen from the experiences of the last year. With both of these factors taken into account, the challenges for airlines and MROs are tremendous, as is the need for reliable and responsive service partners.
Staying reactive in spite of dialed down operations
A huge challenge for any company that had to downsize its activities due to the pandemic restrictions is to stay flexible and reactive to sudden events, be it unscheduled maintenance, incidents or rescheduling of flights, for example.
Testia is present and ready to support operations and maintenance – planned or unplanned! Our extensive aerospace inspection history enables us to grasp customers' needs, constrains, difficulties and to help overcome them. This is supported by our global team of Part-145 inspectors who will be on site quickly for any case to avoid AOG.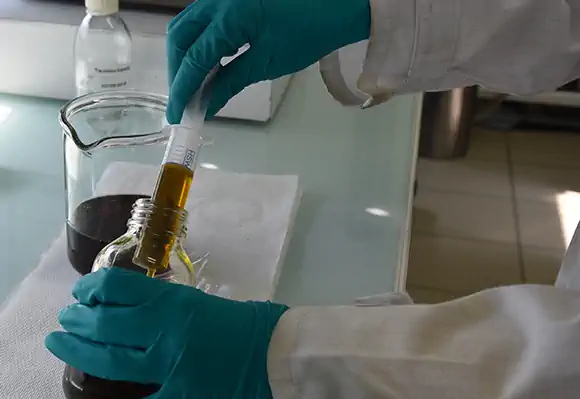 Maintenance of grounded fleets
In 2020, the immediate effect of the worldwide shut-downs was that almost all aircrafts needed to be parked at once – an unprecedented event! Of course, grounded fleets require many different types of inspections, including a lot of fluid testing. Testia's teams offer their expertise in chemical testing that meets AMM requirements, covering engine oils, hydraulic fluids and kerosene.
With the beginning aerospace ramp-up, it is reasonable to look for a full 360 degree service provider who can inspect, train and provide aero-specific inspection tools. As an end-to-end partner, Testia is able to build turnkey packages that are fully adapted to customer needs. This enables customers to find the best make vs. by strategy and to introduce significant OPEX & CAPEX savings.
RemoteAssistance is here to stay
While physical distancing and digital communication are still rather the rule than the exception, we saw a sudden growth of popularity for virtual communication tools during the last months. Testia's RemoteAssistance software, for instance, demonstrates how much potential lies in remote video calls and augmented reality applications for inspection purposes: Not only did it provide a way to cope with the restrictions during the pandemic, but also drastically reduces travelling time and costs – benefits that will also prove very valuable during the aerospace ramp-up and in the future.
Testia's product portfolio is designed to enable and foster a traceable and fully digital workflow: RemoteAssistance, SmartMixedReality and our Smart Inspection Tools together with the AssetManager software work hand in hand to provide digital continuity in an Inspection 4.0 ecosystem.
Read the entire article in Aerospace Testing International, Showcase 2022 issue, pages 112–113.