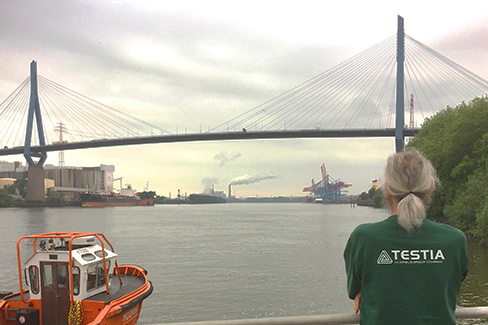 Structure health monitoring (SHM) is a useful technology not only for Aerospace, but many other areas as well – whenever structures need to be monitored over a longer period of time.
The Testia team from Stade has proven this recently, at the famous Köhlbrand bridge in Hamburg. They installed about 40 measuring points on the bridge's structure. They are used to test the load and stress on the bridge for several months and years. The data will support plans for building a new bridge in the future. Stretching, temperature change, compression, vibration – all can be measured permanently and precisely.
As Dominik Schmarje from Testia's SHM team puts it: "When a fly lands next to one of the measuring points, we will notice it."
In order to contact us or find out more about Testia's SHM services click one of the links below.