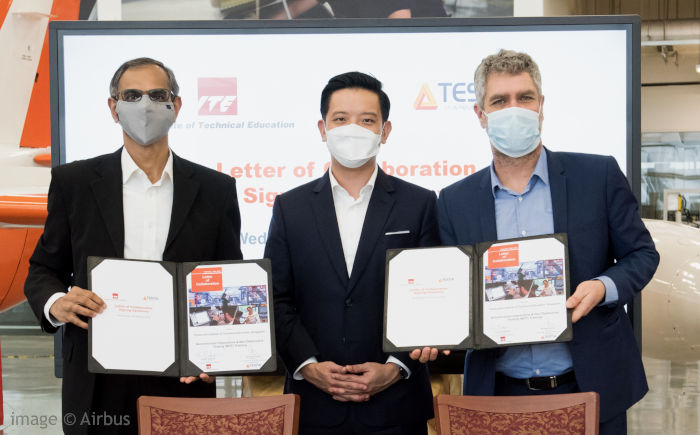 Testia will support the Institute of Technical Education Singapore (ITE) in developing a training curriculum for Non Destructive Testing. This is part of a collaboration between the ITE, Airbus and Testia to educate future generations of engineers and technicians in accordance with the aviation industry's standards.
On 16 February 2022, ITE and Testia signed a letter of collaboration for NDT Training. Alvin Tan, Singaporean Minister of State for Trade and Industry, and Culture, Community and Youth, visited the signing ceremony.
The partnership will include practical sessions and group projects, as well as organizing technology talks for students covering the latest industry trends. With this agreement, Testia is engaging into a long-term collaboration with the ITE, where currently over 700 students are enrolled in aerospace courses.
Further reading
Airbus press release: Airbus and Singapore's Institute of Technical Education reaffirm commitment to developing local aerospace talent
ITE press release: ITE Cements Three Agreements to Enhance Aerospace Training