The experience of our experts for your inspection challenges
Testia employs highly skilled Level 2 and Level 3 engineers and inspectors certified according to EN 4179 / NAS 410 in all NDT inspection methods. Daily inspections of all sorts of complex aerospace materials and structures strengthen our staff's experience.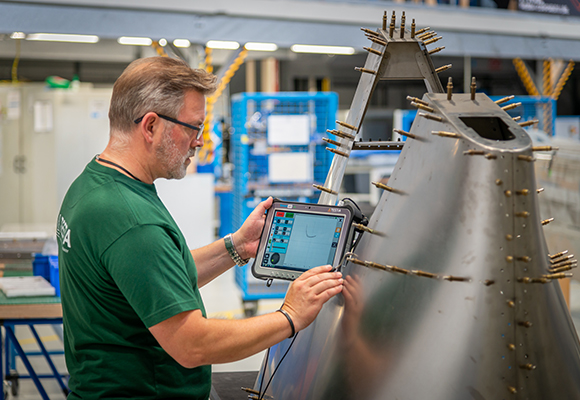 Testia offers the experience of its experts for your inspection challenges.
We perform NDT inspection feasibility studies on your products. Independently from the quality criteria, Testia provides you with all possible inspection solutions, from classical established NDT methods to the newest NDT techniques.
Once the feasibility of an NDT inspection is shown, our team of experts takes care of writing the inspection procedure. The procedure is then validated by our internal level 3, or yours, depending on your requests.