In our article series "Testia Experts", we present short interviews with our employees – the experts that really make Testia what it is. This time, we speak with Chérylène Ventrice, who is working at Testia as an Export Control Officer and Data Governance Manager.
Hello Chérylène! When did you join Testia and what are the main responsibilities of your job? What was your education and career path before Testia?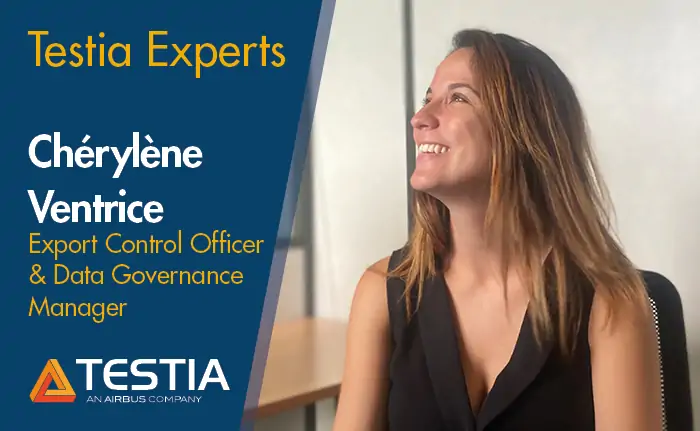 I joined Testia in November 2021 as Legal Counsel, based in Toulouse. My career started after I finished my Master degrees in Business Law and in International Legal Management: I started an apprenticeship in a brokerage company, where I worked as a legal assistant. Thereafter I worked as a legal counsel for three years in two other companies, before I joined Testia.
In my position, I am supervising different topics. In summer 2022, I took over the responsibility as Data Governance Manager and Export Control Officer for the Testia Group. Recently, I was nominated as the Ethics and Compliance Representative of the Testia Group. This September, I will take over the responsibility as the Head of Contracts and Compliance of Testia Group, based in Bremen (Germany).
My responsibilities include a wide variety of tasks. One of them is the implementation of Ethics and Compliance policies to ensure that employees act with integrity while protecting the interests of the company. Export control is another major area; here I take care of implementation of our export control policies, in order to comply with international regulations. Furthermore, I oversee our corporate governance as well as the drafting and negotiating contracts with suppliers and customers.
Can you describe your typical work day in 3 words?
Passion – Flexibility – Pragmatism
You are working in a central position, supporting Testia's worldwide entities – what do you like about this international working environment?
Working in an international environment is really interesting and challenging. I am glad that I have the opportunity to travel abroad within the different Testia entities. For example, I visited Testia Mexico in July 2022.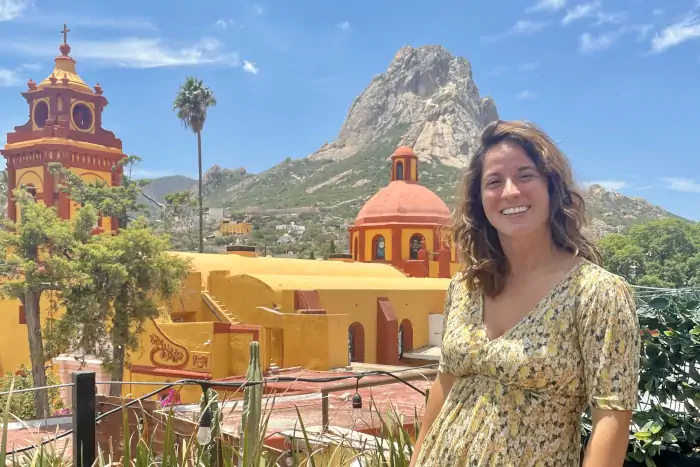 Even though I am currently based in France, I am constantly working in English. This international industry is challenging and continuously evolving and depending on the entity, the issues faced are completely different. Creating a trustful relationship with the teams abroad is challenging but the most interesting part of my job.
Soon you will move from Toulouse to Bremen, to be based at the German Testia office. How important is mobility for your job and for you personally?
I am looking forward to September and moving to Germany, as this mobility means the first international experience for me. I have always worked for international companies, but that is the first time I will be working abroad.
This opportunity of mobility within the group also offers me the opportunity to connect to and create closer relationships with the German teams.
Finally, this move to a new location also means new responsibilities. I will become the new Head of Contract and Compliance of the company and will be responsible for a team of three people. It is a new challenge that Testia is offering to me and I am highly motivated to tackle it!
Thanks for taking the time for this interview!
---
Are you interested in also becoming a Testia expert? Visit our career page to find out about our current job offers!