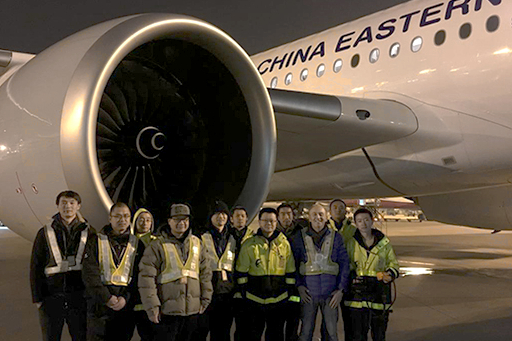 Last December our Asian team visited China Eastern Airline for a training session dedicated to Airbus' and Testia's device LineTool.
In order to have a hands-on session with a plane, both trainer and trainees waited until midnight to have an available aircraft to start the session, which ended up in an odd but fun night course at the tarmac!
One of Testia's core values is flexibility and we endeavour to demonstrate it on each of our missions, to meet our customer's needs as best as possible.
in order to contact us or find out more abot Testia's products click on the link below.