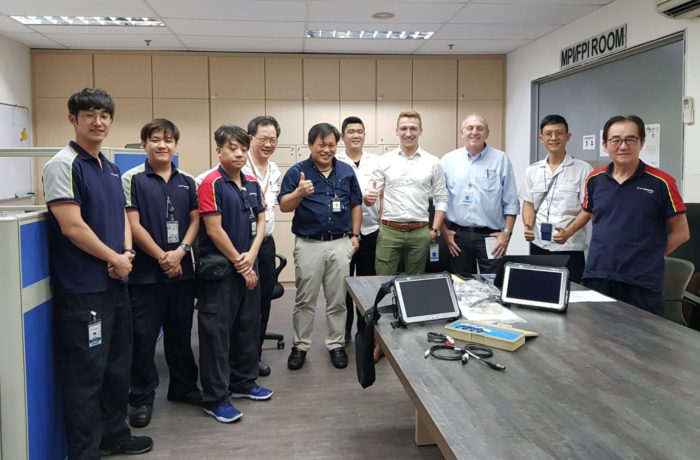 The global MRO ST Aerospace, based in Singapore, recently purchased one of Testia's Smart UE1. The Smart UE1 is the Swiss-army knife of NDT inspections with both UT and ET applications, along with many additional modules.
We are honoured ST Aerospace trusted Testia on this purchase, which they praised after a few days in use:
"Very often we have to do both UT and ET inspections at the same time when we go on aircraft. So the fact that the SmartUE1 combines the two technologies is a big advantage. We have this incentive to become more and more efficient and we believe this tool can help us to achieve that goal.
[…] Because it can replace several tools of our workshop, we can also 
save costs
 on aftersales and calibration on the long term.[…] Buying a new equipment involves a part of risk. But because Testia has this worldwide setup, including the facility in Singapore, 
we trust them
to provide us with a local support and be reactive if we need it."
Chua. NDT dept ST Aerospace Services Co
For more information about the Smart UE1, don't hesitate to contact us.