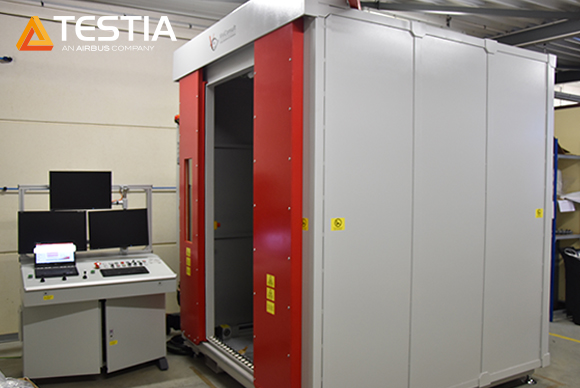 Testia France just bought a new Digital Radiography machine which was installed in March 2019 in our workshop in Toulouse.
This very high-performance brand-new machine will allow our team of certified Radiography technicians to perform digital inspections. This will be particularly interesting for ALM components.
This machine is equipped with a micro-focal spot which can reach a maximum resolution of 5 microns. It is also comprised of a CT-ready system.
In the near future, this machine aims being qualified for Airbus and other potential customers. 
For further information contact us via the link below.