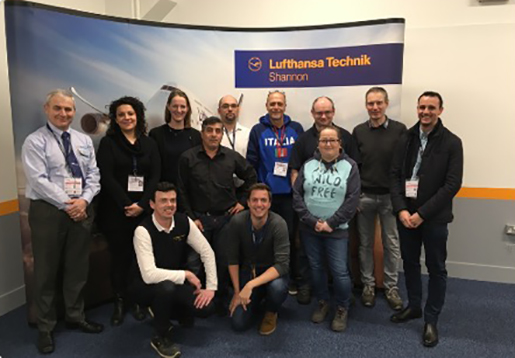 Last week our NDT expert Phil Edwards flew to Ireland to meet Lufthansa Technik's teams in Shannon. 11 people from various Lufthansa Technik facilities such as Budapest, Malta, Berlin or Puerto Rico attended this one-day training dedicated to Testia's ThicknessTool which the company just purchased.
Phil was able to offer demos as well as tutorials to help the team familiarise themselves with the device.
Testia's ThicknessTool makes it easy to measure remaining thickness after blending corrosion and divides inspection time by 20! It won Air Convention Awards' Innovation & Technology: Breakthrough of the year 2018.
In order to contact us or get further information about Testia's products click one of the links below.