It is the first of its kind in European aerospace: Testia's and Airbus' joint digital X-ray and CT (Computed Tomography) center in Bremen, Germany. Cutting-edge technology meets decades of experience in aerospace – thereby providing economic solutions for the quality insurance of current and future materials and structures.
The facilities at EcoMaT Bremen include machines for CT Inspection, conventional and digital X-Ray Inspection as well as mobile RT capabilities. Our qualified NDT inspectors offer inspection services for a wide range of part shapes, materials and sizes, according to EN 4179 and also ISO 9712.
A fruitful collaboration for the future of Digital X-ray and CT Inspection
Both partners initiated joint research and development activities to ensure on-time availability of inspection solutions for aerospace programs:
Airbus defines specifications (AITM) which are tested by Testia on-site prior to publication, in order to validate inspection and to ensure efficient qualification of suppliers.
Testia, as a user of AITMs, provides feedback and improvement suggestions for digital RT inspection approaches, which are taken into account for AITM updates.
Supplier qualification for AITM – First Time Right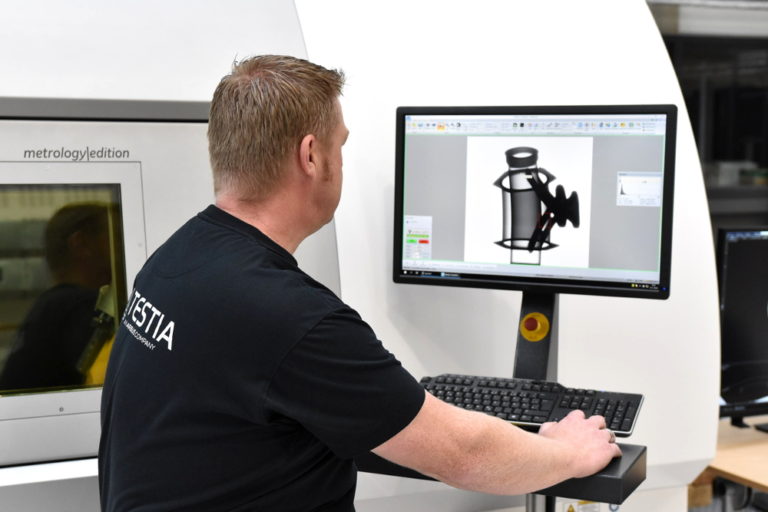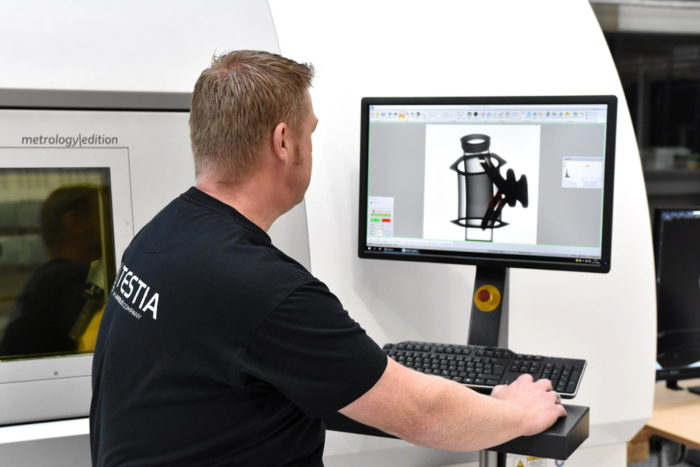 As a supplier who wants to be qualified by Airbus, you may make use of Testia's consultancy services: Ensure best compliance to AITM thanks to a first-time-right qualification process.
Benefit from the close collaboration between Testia and Airbus Engineering to get time- and cost-efficient digital X-ray inspection solutions!
For more information about our RT inspection services and AITMs, please do not hesitate to contact us: