Testia in the World
Please click on a place on the map to show more info.
Veuillez cliquer sur un lieu sur la carte pour afficher plus d'informations.
Bitte klicken Sie auf einen Ort auf der Karte, um weitere Informationen anzuzeigen.
Haga clic en un lugar del mapa para ver más información.
请点击地图上的某个地方以显示更多信息。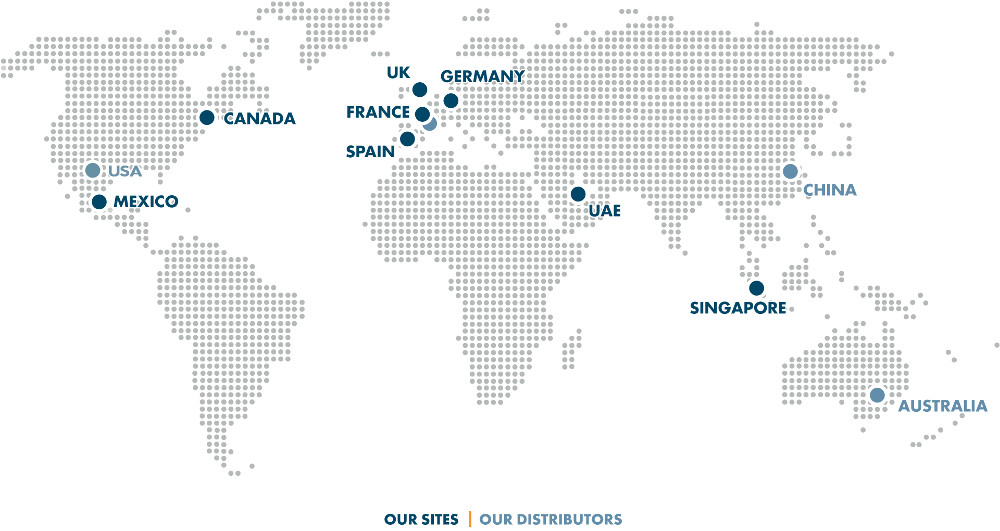 Testia SAS
Testia France
Toulouse
18, rue Marius Tercé – 31024 Toulouse Cedex 3
Tel +33 5 34 36 12 00
IDF
3 Rue Sébastien et Jacques Lorenzi
94440 Dugny
Nantes
Technocampus Composites – Chemin du Chaffault
44340 Bouguenais
Tel +33 2 28 44 35 80
Vitrolles
Zone Beehive, 571 avenue Rhin Danube
13127 Vitrolles
Batiment Est, RDC E01
Bordeaux
12, avenue Henri Becquerel – 33700 Mérignac
Testia GmbH
Testia GmbH
Tel +49 421 538 4718
Bremen
Cornelius-Edzard-Straße 15
28199 Bremen – DEUTSCHLAND
Hamburg
Kreetslag 10
21129 Hamburg Finkenwerder – DEUTSCHLAND
Stade
Sophie-Scholl-Weg 19
21684 Stade – DEUTSCHLAND
Ottobrunn / Taufkirchen
Willy-Messerschmitt-Straße 1
82024 Taufkirchen – DEUTSCHLAND
Ratingen
Christinenstraße 12
40880 Ratingen – DEUTSCHLAND
Friedberg
Marquardtstraße 7
86316 Friedberg – DEUTSCHLAND
Testia Ltd
Testia Ltd
Airbus Main Gate, Golf Course Lane
Building 07A
Filton, Bristol BS34 7QQ
UNITED KINGDOM
Ensia Expert SL
Ensia Expert.SL
29, Av. Rita Levi Montalcini
28906 Getafe, Madrid
Tel +34 91 756 45 56
Ensia Expert.SL
Calle Earle Ovington, 24
41309 La Rinconada, Sevilla
Tel +34 912 084 900
Testia Canada
Testia Canada
18105 rue JA Bombardier
Mirabel, QC, J7J 0E7 – CANADA
Testia Mexico
Testia Mexico
Av. Fray Luis De Leon 8051 – Of‍ficina 9, Centro Sur
76090 Querétaro
MEXICO
Tel +52 442 210 38 60
Testia Asia-Pacific
Testia Asia Pacific
Airbus Singapore Pte Ltd
12 Seletar Aerospace Crescent
Desk 57 level 2
Seletar 797566
Singapore
Tel: +65 6973 2357
Testia United Arabic Emirates
Testia United Arabic Emirates
Dubaï
French Distributor: Action NDT
Chinese Distributor: Jeco
Australian Distributor: NDT Equipment Sales
US Distibutor: NDT Spot