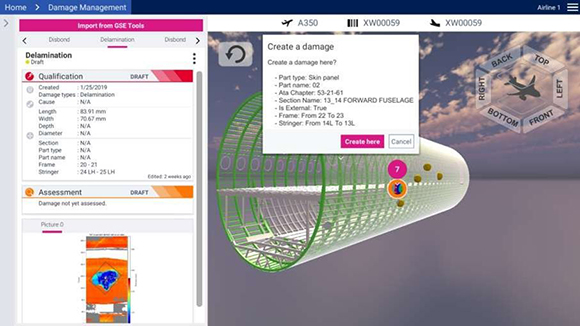 As already published in a recent AIRBUS press release, airlines & MRO can now manage damages and repairs for any MSN, thanks to this cloud-based digital solution, developed by Testia. Main features are listed hereafter:
Mobility for Mechanics for tablets
Quick damage creation with accurate positioning
Able to automatically capture info from Airbus tools (LineMap / LineSizing)
Visualization through smart 3D models
Link to Airbus SRM/ASR from mobile device
Concessions from Airbus imported to the system
Legacy data and v1.0 data migration
Ablte to manage 3D models from other OEMSs
They all contribute to bringing nice benefits to those who maintain the fleets. Indeed eTech 3D Repair:
Speed-up damage logging and resolution lead time
Reduces turn around time
Keeps full records of repairs and allowable damages in a central repository
Complies with Authority requirements
In order to contact us to find out more about Testia's services click on the link below.